7 Effective Privacy Techniques for Reducing Risk of Identity Theft by Bill Rounds
Identity theft occurs more often than anybody would like to admit and effective privacy techniques could prevent much of the damage. Everyone has a mentality of "it won't happen to me". Unfortunately, it can and it WILL to those who don't follow precautions.
And when it comes to identity theft, you can never be TOO cautious. Always go that extra mile to protect your personal information. It can even happen at a corporate level if a consumer database is hacked. For this reason, you should only provide your credit card information or social security number to agencies with advanced privacy techniques.
Here are seven privacy techniques and tips on how you can reduce your risk of having your identity stolen:
1. Be extremely cautious when asked to provide your social security or personal identification number. Always ask an organization what type of security system they have in place to protect such information from getting out. You never know who will have access to the data when you are not around.
2. Be wary of emails from "banks" or "companies" asking you to verify your personal information. Hackers will try to make it seem like an email really is from your bank or a company with which you are affiliated. They will try to tell you that there is something wrong with your account and that you need to click on the link in the email to verify some information. NEVER DO THIS!
If you are unsure whether or not the email is legitimate, call the company, or manually enter the company's website URL in your browser. DO NOT login by clicking on the link in the email.
3. Don't just carelessly toss important papers into the garbage. Some thieves are so desperate that they will actually go through dumpsters in search of personal data. These items include ATM receipts, credit card offers, bank statements, utility bills, and so forth. To prevent them from being stolen, put them through a paper shredder. Or better yet, use a secure ghost address.
4. When paying with a credit or debit card at a restaurant or store, make sure you can actually see the cashier swipe it in the machine. Although they risk getting in a lot of trouble, some employees try to swipe cards into a fraudulent machine that captures the information. While you're at it, ask for a receipt. Better avoid merchants like Stratfor who could have protected customer information by accepting BitCoin but did not.
5. Sometimes thieves will try to demand personal information from you via the phone. Phishing scams aren't just limited to the internet. When you receive ANY type of phone call during which the other person wants you to provide them with private information, do not agree to it. They might even try to sound as if they are professionals of some sort.
The only time you should consider giving private details over the phone is if you made the call yourself, and you know you got the right number.
6. As sad as it sounds, some scammers will try to say they are with charity organizations. They will try to make you feel guilt for not donating. If you're unsure about whether or not they are a real charity, tell them to contact you another way. Tell them that if they are serious, then they may send you a pamphlet through the mail, and that you will send your donation in the form of a money order.
7. Most identity thefts occur whenever somebody loses their wallet or purse. If you lose any personal information such as your social security card, birth certificate, ID, credit card, debit card, check book, cell phone, etc.., IMMEDIATELY notify the relevant institutions and banks. If any of the information is stolen, notify the police as well.
Hopefully, you now have an idea of what privacy techniques you can implement in order to prevent identity theft. Keep these tips in mind and remember: ALWAYS go that extra mile to protect your personal information by implementing stealth tactics from How To Vanish The Book or The Mini-Guide To Personal Privacy.
Reprinted with permission from How to Vanish.
March 20, 2012
Bill Rounds, J.D. is a California attorney. He holds a degree in Accounting from the University of Utah and a law degree from California Western School of Law. He practices civil litigation, domestic and foreign business entity formation and transactions, criminal defense and privacy law. He is a strong advocate of personal and financial freedom and civil liberties.
Earth Class Mail – Best Mail Forwarding Service So Get A Ghost Address
Reading time: 6 – 9 minutes
PRIVACY.
Perhaps the best benefit is increased privacy along with the time savings and convenience. Next is being able to have a street address in Oregon which assesses no sales tax. For example, if you order a laptop you will pay about $300 in sales tax. Shipped to Oregon you pay nothing! The just use the mail forwarding to receive your letter or package anywhere in the world. Of course, see the section on sales and use tax near the conclusion.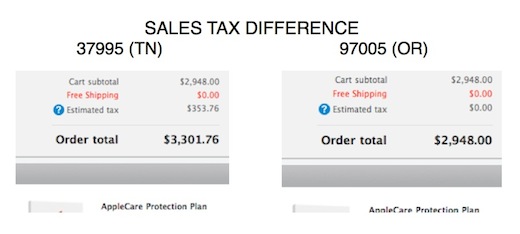 Plus the packages are always delivered so no more waiting around for the Fedex or UPS man. The packages are shipped from
Earth Class Mail
via Fedex and easily tracked. This can help you become location independent.
CONSTANT 'GHOST' ADDRESS.
A constant physical address and superb mail anonymity service increases your privacy and helps protect your financial affairs. A contact address in Europe is available including Switzerland, Germany and several other countries. Not only will this protect your privacy and save money but also your FICO score may increase as your location independence is achieved.
MAIL FORWARDING SERVICE
QUICK SHIPMENTS.
With this mail forwarding service you are able to determine what goes into each shipment and then mail it anywhere or to anyone via USPS, Fedex or UPS.
REDUCE EXPENSES.
When receiving shipments it can often be expensive to be there when the delivery service is. If you miss the delivery then it takes time and money to go pick up the package. Sales tax can also be a substantive and material cost. With a physical address in Beaverton, Oregon 97005 where packages may be signed for, delivered and forwarded via FedEx you can eliminate all of these hassles. Additionally, Oregon does not assess sales or use tax.
BE GREEN.
The use of
Earth Class Mail
reduces the amount of transportation expenses used in delivering your mail. Mail can also be easily and efficiently shredded or recycled. Be green for the environment and save money!
INSURANCE.
ID Theft is a major concern. An ounce of prevention can be worth a pound of cure. With
Earth Class Mail
as your mail forwarding service you do not need to worry about the security of your mailbox. If you are gone for a significant period of time you do not need to get a hold on your mail or worry about it piling up in your box or at the post office. Plus, you are ensured continuity in the event of a disaster. This makes
Earth Class Mail
a great form of insurance to provide for stable handling of your postal mail.
CONVENIENT.
When I first got
Earth Class Mail
I had a lot of fun with the novelty of receiving and reading my postal mail while being hundreds of miles away. Being location independent was handy but not really essential.
But I did not notice the true value until I was on a trip to South America for a two months. During that time I received a new debit card, a new credit card, lots of paperwork for taxes as it was that time of year and even a few packages. Knowing that all of this was safe and secure while I was thousands of miles away helped me enjoy my trip even more. Even if you do not save on the sales tax aspects with purchases or by avoiding ID Theft there is still this increased benefit of convenience and peace of mind.
JUNK MAIL.
Earth Class Mail
helps you reduce and eliminate junk mail. They will be implementing processes where they will contact senders you specify to remove you from the list. This saves a lot of time and as we all know time is money!
EASY TO USE INTERFACE.
The interface when you login is easy to use and helps save you time by organizing your postal mail like you would organize email.
MINOR DOWNSIDES.
There are some minor downsides. The cost of about $20 per month. Plus, scans can be pretty expensive. Currently addresses are only available in the United States. But I am excited about the announcement of overseas addresses such as Switzerland and wish they were operational now. There is a check deposit service but it seems fairly expensive but the fee may be acceptable to establish your location independence. Finally, currently the registered agent service is limited to states where I would not want to be incorporated.
SALES AND USE TAX.
States may have a 'sales & use tax' you are required to remit even if you make a purchase out of state. Of course, learn and follow all applicable law.
Email
Print